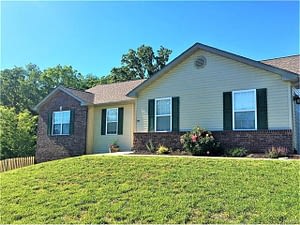 BNJ Insurance has a total of 40 years experience in the insurance industry. The brokerage formed in 2008 and has grown steadily since. In addition to our home office in Fenton, MO we have expanded to Springfield, MO and Washington, MO. Our primary goal is to be completely honest with our clients and potential customers, have great customer service, and pay attention to details. When a call or texts made to BNJ Insurance, a fully licensed insurance professional will be the person responding.  We try to answer all texts within 30 minutes, day or night. There is no one screening calls or non-licensed people working at BNJ Insurance. Our main emphasis is standard/preferred personal lines, however if an SR22 is needed we are fully capable of handling that request.  Because insurance can be daunting and intimidating, we try to make the insurance process as easy as possible.  We can handle your entire insurance process electronically.  You can quote, get an application, sign an application, and receive the policy totally on your computer or call phone.
We are an insurance office that cares about our communities and our future.  We believe in building a lasting relationship with our clients through honesty and customer service.  We are completely honest with everyone, especially our clients, even to our own detriment.  If we cannot find the proper insurance package, we will encourage everyone to explore other options.  We are a family at BNJ Insurance.  As with any family we like to have a good time.  We participate in Alzheimer's Association walks, charity golf outings, and sponsoring youth sports.
An Independent Advantage
We are Independent Agents in Fenton, Missouri, free to choose the best carrier for your insurance needs. We do not work for an insurance company; we work for you. We work on your side when you have a loss and follow through to see that you get fair, prompt payment and service. BNJ Insurance represents a carefully selected group of financially strong, reputable insurance companies. Therefore, we are able to offer you the best coverage at the most competitive price.
What is an Independent Insurance Agent?
When you decide to buy a car, you wouldn't purchase the first one you see. What if one day the automobile industry decided to make only one type of car, one make and one model. You wouldn't have a choice!
The same situation holds true for insurance. You need insurance to drive a car, to purchase a house, to protect your family's financial future and to run a small business. But if there was only one insurance company that offered only one type of insurance, you wouldn't have a choice. The only solution would be going to that one company.
With an independent insurance agent, you have choices. Independent agents are not tied to any one insurance company. One of the advantages of using an independent agent is that he or she works to satisfy your needs. You are using an expert for an important financial decision.
An independent agent has several companies that he or she can approach to get you the best coverage at the best price. And your independent agent will know the companies with the most efficient claims departments to recover your losses as quickly as possible.
When you buy insurance, you want an advocate who will properly assess the risks you face and give you an objective analysis of the marketplace, because it's up to you to make the final choice.